QuarkXPress 2020 is the Flagship product which offers a smart solution for every creative professional who wants to leverage the most modern and efficient design software on the market. With QuarkXPress print designers are right at home and ready to go with their digital publishing projects. 
You can easily convert content from print to digital formats. You can synchronize content between print layouts, digital projects, and design for different device screen dimensions and orientations. One can even share colour definitions, style sheets, and other resources between different layouts. 
Whether you wish to create Captivating Books and Magazines or you want to design Stunning Banners and Posters, e-books, Websites and Mobile Apps, QuarkXPress offers innovative solutions embedded with cutting-edge features and capabilities that help in creating and publishing a variety of content types.
QuarkXPress 2020 offers innovative solution for
Graphics and Illustrations – QuarkXPress helps you create visually-appealing works of art and gorgeous illustrations with features that allow you to design colour blends with multicolour gradients, control colour channels, allow importing of PDFs and much more to help you bring your creativity ALIVE!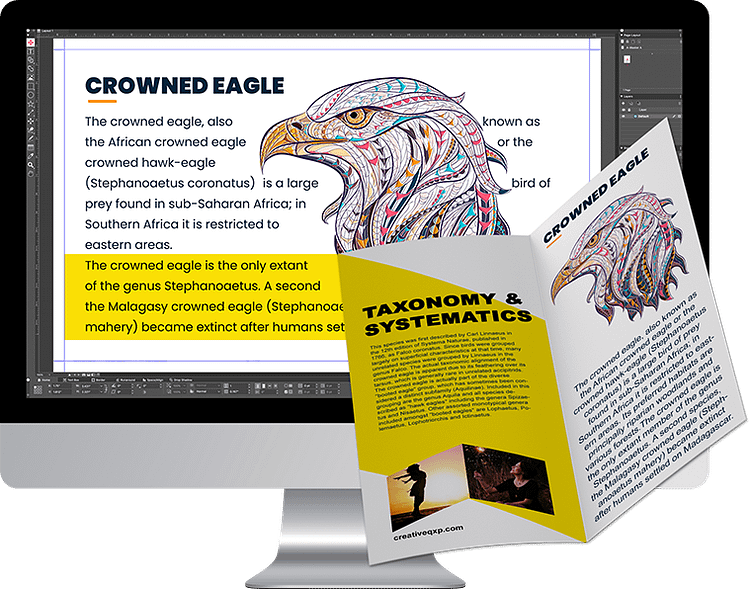 Page Layout – Designing the layouts for books, magazines and newspapers must be picture-perfect. To achieve this, businesses and professionals across the world trust the capabilities of QuarkXPress to deliver stunning results. Exceptional typography, graphics and page layout helps transform your imagination and creativity to life. Make an impression with QuarkXPress design solutions.
Photo Editing – With the superior image editing capabilities of QuarkXPress, capture life and portray your imagination with image adjustments, image filters, transparency blend modes and advanced image control. Create artefacts which can be aesthetically dramatic to propel your business branding.
Web Publications – Designing and publishing interactive publications used to be dull and repetitive. Now you have the tools and the support to create responsive webpages, mock-ups, wireframes, and UI design with the power, precision, and flexibility of QuarkXPress's Flex Layout. Create beautiful publishing layouts that work seamlessly on any browser or device. 
Mobile App Publications – Revamp your print magazines for native iOS and Android apps. Make their titles searchable in the App Store and Google Play, thereby allowing greater visibility and outreach. Native apps designed through QuarkXPress deliver the fastest, most reliable and responsive user experience.
QuarkXPress Advantage Plan
When you buy QuarkXPress, you also become a member of our Advantage Plan club without paying any extra charges. Moreover, QuarkXPress is a Perpetual licence for Windows and Mac users, which means you will always own the software.
As an Advantage Plan member, you are entitled to get the following benefits:
4 Feature updates sent automatically every year 

Premium telephone support 

Dedicated design specialists
QuarkXPress Reseller Partner in Hyderabad, India
Maven Techsol is an authorized reseller for QuarkXPress, based out of Hyderabad, India. We provide software licences at competitive prices, and we offer pre-sales and post sales support. We provide timely updates on new product launches, version upgrades, increase in prices to all our customers.
Call us at 040 - 3584 6020